A lot of the experience in coming to Napa and Sonoma is learning about all that wine country has to offer beyond the big names and most visited regular spots. A large part of what we offer is to customize your travel plans specifically to what you wish to see, do or taste for your particular group or special occasion. Some are first timers that are just overwhelmed by all the offerings and others have been here several times and want to see something completely new or different.
Planning Services & Itinerary Review
Part of what we also offer along with our plan coordination is acting as your personal 'concierge' for your entire trip. We'll get you great recommends for dining, tasting, or activities on your own along with being your sounding board for any plans already in place.
Enjoy and cheers!
Exclusive Private Vineyard Estates – 3-4 winery visits
Taste one-on-one in the privacy of winery proprietor's estate and/or in their own vineyard. You'll be up-close and personal to the business of wine from the small artisan producer perspective. Most of these wines are not distributed and often only available directly from the producers themselves. Tasting prices range from $50-$75 per person (per visit) and often waived with reasonable purchase. Allow minimum of two week's advance notice.
Winemaker For A Day – 3 winery visits (Napa only)
This is our vine-to-bottle tour that takes you through the entire process of the wine making art. 
You'll learn about the three primary phases and components of wine making – viticulture (growing), oenology (science), and making (blending). You'll end your day with an actual live blending seminar* that will leave you with a bottle of wine you can call your own and take with you. Average tasting fees range from $20-$50 per person/winery.
*Blending seminars are extra and range from $95-$150 per person.
Allow two wee
ks for reservations. Learn more about our AVA blending winery partner here.

Cabernet Lovers Dream – 3-4 winery visits
For the ultimate Cabernet Sauvignon die-hard, you'll discover over three decades of Napa Cabernets. This Cab adventure includes several single vineyard, vintage retrospectives, verticals and aged Cab tastings that will highlight various AVA's (regions) within Napa Valley. Anything you've ever loved about great Napa Cabs will only make you appreciate them more on this tour. Cab IS king here! Average tasting fees are $50 per person (per visit).
Romance Day for Two – 4 winery visits
Get ready to be whisked away without a worry in the world with your beloved mate on a private vehicle tour day.
Starting off with wine country's finest 'bubbly' and ending with a divine chocolate and wine pairing, you'll enjoy a full day of romance-themed spots to fill your heart's desire. Our premium photography included to catch all those special moments so you can return with a full album of your spectacular day in wine country. Call for all-inclusive special package pricing and special rates for morning hot-air balloon ride addition.
Foodies & Wine Pairings – 3 winery visits plus lunch

Enjoy the best that Napa & Sonoma have to offer with a specialized food and wine pairing day that includes a farm-to-table lunch experience at one of several local's favorite dining spots. A little known fact that in wine country most places are not permitted to allow or serve lunch on their premises, but we've got the inside scoop on hidden gems that do. You'll learn the nuances of proper food and wine pairings so when you're at home you'll be the local foodie pro with your wine partners. Average tastings range from $75-$125+ per person (per winery) and lunch cost varies depending on the restaurant of choice.
Napa 'Cult' Wine Exclusives – 3-4 winery visits (4 persons max)
This very limited availability tour day (1-2 available per month) that takes you in to Napa's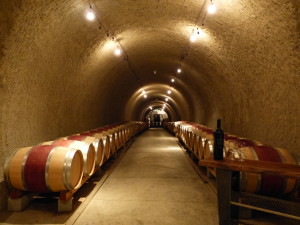 'Cult' wine central that most will never have the opportunity to see or taste. Many places are not open to public and include very limited production wines. With only a handful of places available, this tour day is not for faint of heart in the wallet and you'll need to be prepared to see bottle prices ranging from  125-$800 (buyers expected). Due to the exclusiveness of these reservations, please allow 3-4 weeks advance for bookings.
AVA (regional) Specific Day Tours – 4 wineries (per AVA)
Spend a full day (10a – 5p) experiencing a single AVA (American Viticulture Area):
Howell Mountain (Napa)
Spring Mountain (Napa)
Russian River (Sonoma)
Alexander Valley (Sonoma)